electro stimulation [e-lek″tro-stim″u-la´shun]
The use of electricity to stimulate the human body.
About Us
We have been creating top quality E-Stim equipment since 2004. We have our own workshops based in Watford, UK, where we develop and manufacture a wide range of specialist E-Stim Equipment for adult users. We ship worldwide and pride ourselves on the levels of service we offer as well as the quality and range of our products. You might not find us in the major 'chain' stores, but if you are an independent retailer with an interest in stocking the best, then you will enjoy what we do.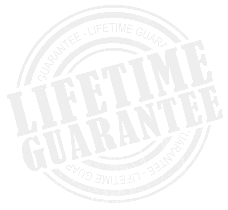 Unique
We are now the only major E-Stim Company in the UK who directly manufacture over 93% of our stock in our own workshops in the UK. This means that apart from being able to maintain excellent stock levels, we also have better control over the quality of our products, and it is one of the reasons we find ourselves able to offer a lifetime guarantee on all of our power units and premium electrodes. In addition all of our front line staff are users of our equipment, so help and advice comes from experience not paid commissions.
Experienced
We can offer you in depth staff training, help and advice to ensure you are able to stock the right products for your customers. If you have a query then we are only at the end of an email, or telephone, and you won't have to talk to some salesperson who is only interested in how many units you have sold this week.
Safe and Effective

We make sure all of our products are designed to meet the latest UK and EU safety standards. All of our power units carry the CE mark - a legal requirement if you wish to sell within the UK/EU. And since we use our products ourselves we know that they are designed for enjoyment and pleasure.
Worldwide Service
Although we are based in the UK, we can and do supply businesses throughout the world.
Affiliates
If you are interested in E-Stim, or the adult market in general and run a website, blog or anything similar then you might be interested in our Affiliate Program. You can earn a minimum of 20% on sales generated though affiliate leads from your site. Click for more details on our affiliate system.
Want to know more?
If you are interested in Distribution, stocking our products via wholesale, or our extensive affiliate programs then please do not hesitate to contact us. If you are interested in looking at how we sell E-Stim Technology in the retail market, then please pay a visit to our main UK/EU retail site or Worldwide E-Stim Store. You can also get early updates by joining our Wholesale Newsletter.
email : wholesale@e-stim.co.uk
+44 (0)1923 226494